Welcome to
Savant Bookstore Honolulu
Savant Bookstore Honolulu currently includes Savant Bookstore Honolulu at Hawaii Kai,
and Savant Bookstore Honolulu Online.

Savant Bookstore Honolulu at Hawaii Kai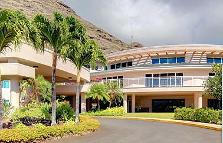 Savant Bookstore Online

On the internet - Open to the public 24/7
2630 Kapiolani Blvd #1601
Honolulu, HI 96826 USA
808-941-3927
savantbookstorehonoluluXgmail.com
(replace "X" with "@")

Savant Bookstore Honolulu offers readers and gift-givers the very best in enduring literary books/eBooks, music CDs and DVDs by outstanding Savant Books and Publications as well as Savant-selected authors, poets, musicians, artists and media producers. Purchase works and Savant-branded merchandise at discount outlet store prices.
Savant Books and Publications

began opening Savant Bookstores at the request of readers who wanted a quick, easy way to find and purchase first-quality books, CDs and DVDs by exciting new and established authors. Savant Bookstores are currently located in




All Savant Bookstores include at least one "brick and mortar" outlet location and an online reflection.



Savant Books and Publications is interested in opening bookstores in major cities around the world. If you'd like to own a bookstore, consider opening an official Savant Bookstore. We will work directly with you for greatest success!

For more information contact:

Daniel S. Janik

Savant Books and Publications LLC

2630 Kapiolani Blvd #1601

Honolulu, HI 96826 USA

Phone/FAX/Mssg: 808-941-3927

Email: savantbooksXgmail.com
(replace "X" with "@")

About Savant Bookstores:
Savant Bookstores began as a single bookstore located in a corner of a small cafe not far from the University of Hawaii at Manoa. In less than four months it outgrew its location, and was relocated to a 400-square foot meeting area in a clubhouse located just outside of Waikiki. When the clubhouse owner sold the business, the bookstore was re-established, this time at two locations: Hawaii Kai Retirement Community to (better serve the Hawaii Kai area) and at Kokua Market (to continue serving the University/Manoa/Moiilili area). For logistical reasons, Savant Bookstore Honolulu @ Kokua Market was discontinued. We are actively looking for another venue in the University/Manoa/Moilili area, and also locations in Kapolei and on the Northshore.
We're passionate about books and dedicated to bringing "local" books and bookstores back, but in a new form and style.
Whether you're an avid reader, or a potential investor, owner or employee, you will find we stay true to our roots:
Significant Books and Enduring Media for the 21st Century
, emphasizing fiction and non-fiction works "with a twist" that broaden the readers point-of-view and/or world perspective. We feature works by both established and new authors, poets, musicians, artists and media producers. Did you know that Savant Books and Publications also publishes CD's and DVD's? If you are a writer, poet, musician, artist or media producer consider Savant Books and Publications for your publishing and distribution needs at:
| | |
| --- | --- |
| Like Savant Bookstore Honolulu? Tell your friends! | Want to receive email notifications on what's happening at Savant Bookstore Honolulu including seasonal sales and events? It's FREE! Click here! (your email address is safe with us -- we do not share or sell our notifications list to others). |